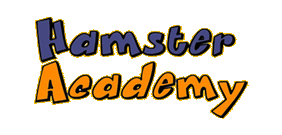 Important reminders:
- Never give your adress, neither your real name.
- Avoid flooding the forum
- Insults are forbidden
Administrator
Registered: 17-08-2009
Posts: 28
Contest of the best player who make best progress!
Deadline: 6th december

Rules :
* The deadline for registration and participation is 6th december inclusive, until 23h59.
* At registration, your current score is saved. Objective: making best progress as possible! It is the ratio between your initial score and final score that wil be taken into consideration. Example: if you have 100 points at registration and 300 points at the end of the contest, your score will be 3 (100 * 3 = 300)..
* Rewards are 400 coins for the winner, 200 coins for the next 10th greatest cages and 50 coins for the next 100th greatest players..

Good luck everybody!