Monday, December, 27th
- New mission 3 : treat your hamster
- Facebook: connect with your facebook account and publish your cage on your wall
Thursday, December 2nd
-

Snow has arrived on Hamster Academy! Buy Snow Crystal at the shop!
Sunday, November 28th
-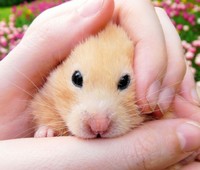 New hamster, available at the Shop!
Saturday, November 27th
-

New contest! Train your hamster again and again and you will be rewarded! Go in Town->Competition!
Monday, November 15th
-

New object: Amulet of Strength! Go into the Shop to buy it!
Tuesday, November, 2nd
-

Contest of the strongest hamster! Go in Town->Competition!
Friday, October, 8th
- New objects:


Monday, September, 27th
- New missions 7 and 16: treat your hamster
- New objects:


Saturday, July, 22th
-

-
Become a fan of HA on Facebook!
Tuesday, May, 4th
-

Buy a lily of the valley at the shop (available at level 6) and make your hamsters happier!
Saturday, January, 9th
-

The King cake has arrived! Go to the Shop to buy it!
Monday, May 4th
- Be careful, the veterinarian keeps your hamster only 2 weeks...
Forum :

Cheat, friends, music, games, jokes...